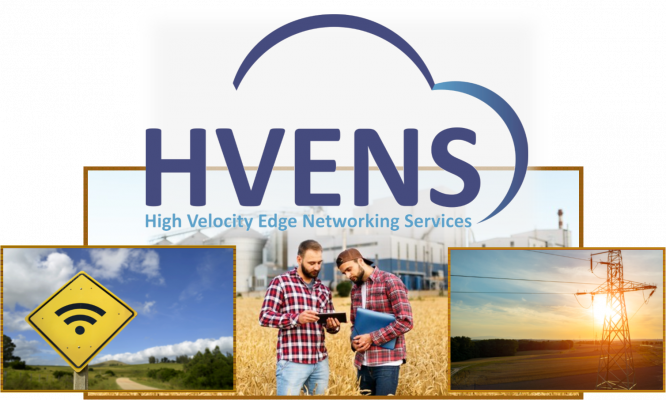 HVENS is ISP Intrastucture as a Service (IAAS)
It is a bundled IAAS solution that includes high-speed CGN (Carrier Grade NAT), BGP (Border Gateway Protocol) and OSPF (Open Shortest Path First).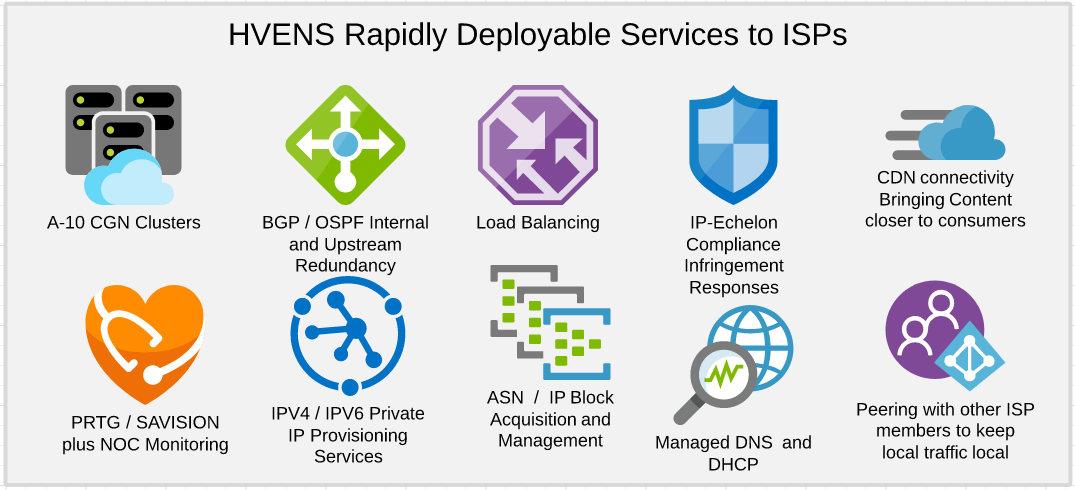 HVENS is a Richweb, Inc. product.  It is a plug and play  IAAS  solution delivering carrier grade ISP services; CGN, BGP, OSPF, Automated IP Provisioning (IPV4 / IPV6 / Private IPs /DHCP), and DNS.    HVENS currently hosts 3 electric Co-Op ISPs and WISPs all over the state of VA.  HVENS primary hosting center is the Pixel Factory in Ashland, Virginia, co-located with RVA-IX (Richmond Virginia Internet Exchange), and NETFLIX and Google content aggregators.  HVENS is a rapidly delpoyable backbone infrastructure  ready for 1G bps to 100Gbps ISP networks. The ISP internet access delivery infrastructure is assembled from 4 discrete sub-network components that fit together like Lego bricks. This design allows upgrades without affecting other areas or requiring re-investment in equipment (hardware or software). In addition to allowing smoother migrations and scaling capabilities it also allows enables H/A (high availability) features in each piece of the network separately.